Wool Fur Trimmed Lux Frenchie Jacket with matching leash - Black or Burgundy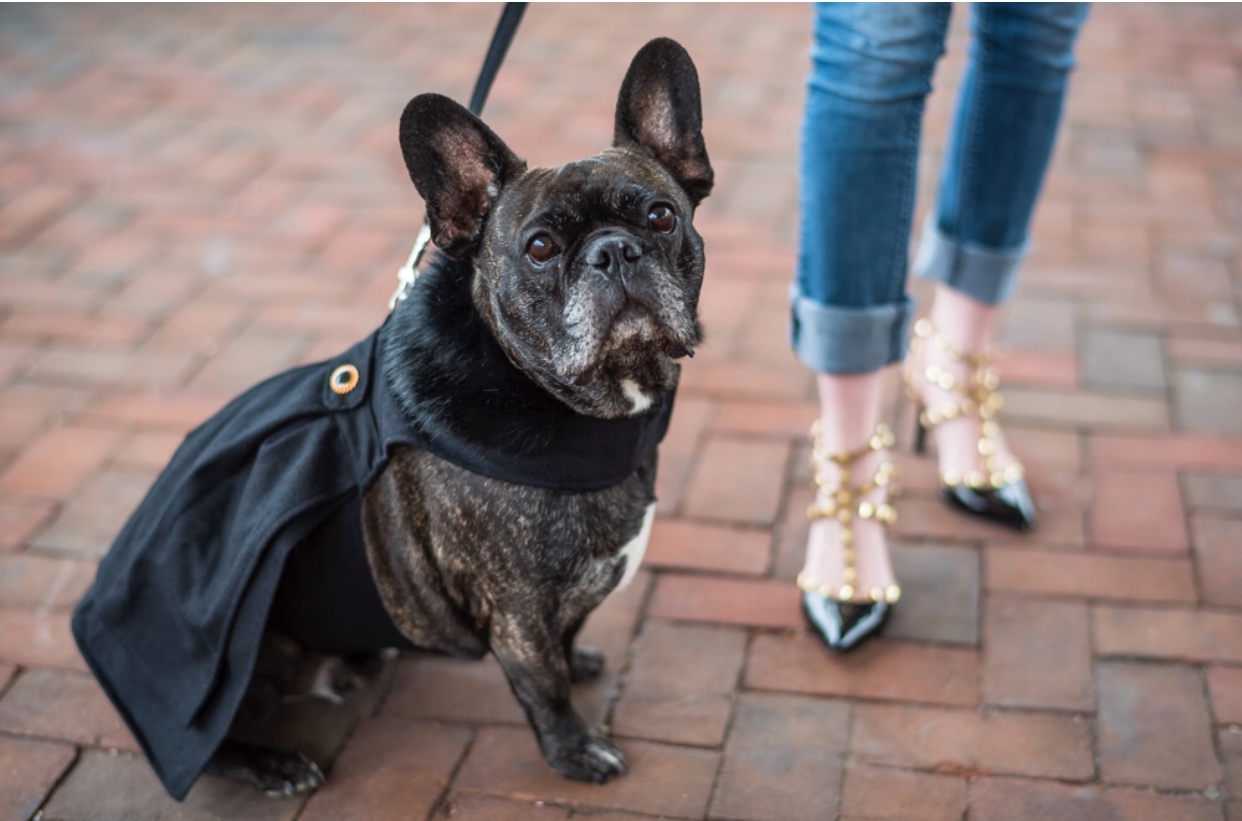 Wool Fur Trimmed Lux Frenchie Jacket with matching leash - Black or Burgundy
This designer wool coat has a pure fur collar and pleated outer skirting. This luxurious high quality coat is a harness style with a fastener neck and chest closures. It comes with a matching leash and the d-ring provides an easy leash attachment. That's right - you don't have to worry about a harness and then the jacket because it is all in one! Made with high quality wool blend for extra warmth and lined with "ultra rich" satin. Adorned with designer brass buttons.
Hand wash, line dry.
**FOR SIZING**
Please go by the largest measurement on your Frenchie. If their chest measures an XL but their neck only measures a L, go with the XL. If you are in between sizes or right at the top end of the size, choose the larger size. If you need help or suggestions, email us at info@frenchiessentials.com. We look forward to hearing from you!